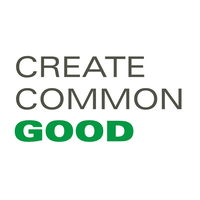 (Heads up, there's some swearing in this episode. And it wasn't Jimmy!) By taking jobs like this, are we martyrs? Are we sacrificing money we could be earning elsewhere? Tracy Hitchcock, the CEO of Create Common Good, breaks down the work of Create Common Good. And challenges us to change the way we think about leading nonprofits - pay better, be unafraid of learning from business colleagues, and do better!
Also, next month, Tracy is moving on to other opportunities. We wish her well! She left a great legacy at Create Common Good and as a leader in the nonprofit community. Thank you for all you've done and all you will do, Tracy.
Learn more about Create Common Good at their website here, on Facebook here, or on Instagram here.
Talk with Jimmy and Wyatt on Facebook and keep this conversation going. Tell us all about how you're working to not be a martyr for the cause.